Pharmacy Shelving - Modular Shelves - Inov8 Medical
Available Sizes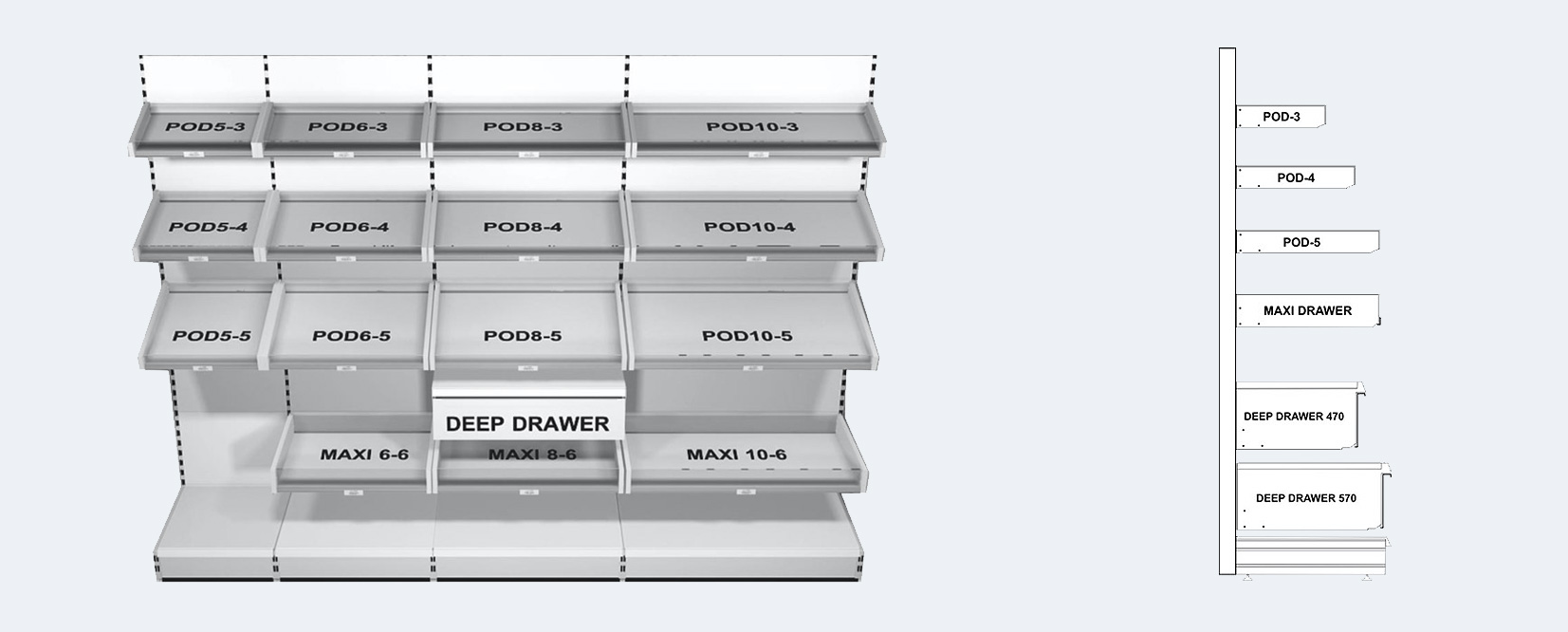 Features

Designed to maximize your available space and increase efficiency.
The modular approach means it can be adapted overtime to meet any workspace requirement change.
Completely integrating with our modular clinic furniture to expand your choice and flexibility even further.
The full extension pull out drawer can be fitted either angled or flat.
When angled, the drawer provides a self-feeding system allowing you to fill from the rear easily, rotate your stock and maintain the 'first in first out' principle.
When fitted flat, the drawer easily holds bulky items at the optimal user height.
The Deep drawer is designed to fit those larger items which need to be stored and protected from dust, either under the worktop or on a full height bay.
Optional Plinth drawers are also available meaning all the space within the bay can be fully utilised.